Top 5 Types of Kitchen Cabinetry for Your Next Remodel
October is "Kitchen and Bath Month," and what better way to celebrate than by sharing our top 5 kitchen cabinet styles. Every client wants a cabinet that will look beautiful, be functional, and tie their entire kitchen together. Choosing kitchen cabinets is a huge decision that can make or break one of the most important spaces in your home, so we're going to help make sure you are informed and prepared!
At Trim Tech, we are experts in all things cabinetry. So, you've come to the right place! There is always one daunting obstacle for homeowners to overcome during the home remodeling/building process: decision fatigue. Remodeling and building is a marathon, not a sprint. So, by the time you reach mile number 18 (AKA the time to choose your cabinetry style) you're already exhausted. But, don't give up! Kitchen cabinets are one of the elements of your home you'll use and look at the most often, so remember that all of your efforts will pay off. Let's equip you with all the cabinetry knowledge you'll need to choose the best kitchen cabinetry for your needs!
Inset Cabinet Doors
Inset cabinets are designed so the cabinet door sits flush with the door frame. The door fits perfectly inside of the frame and offers a clean, polished look. Inset cabinets have risen in popularity in recent years due to their unique and luxurious design.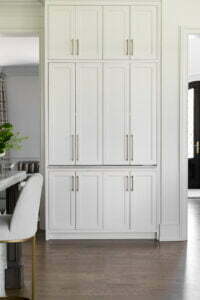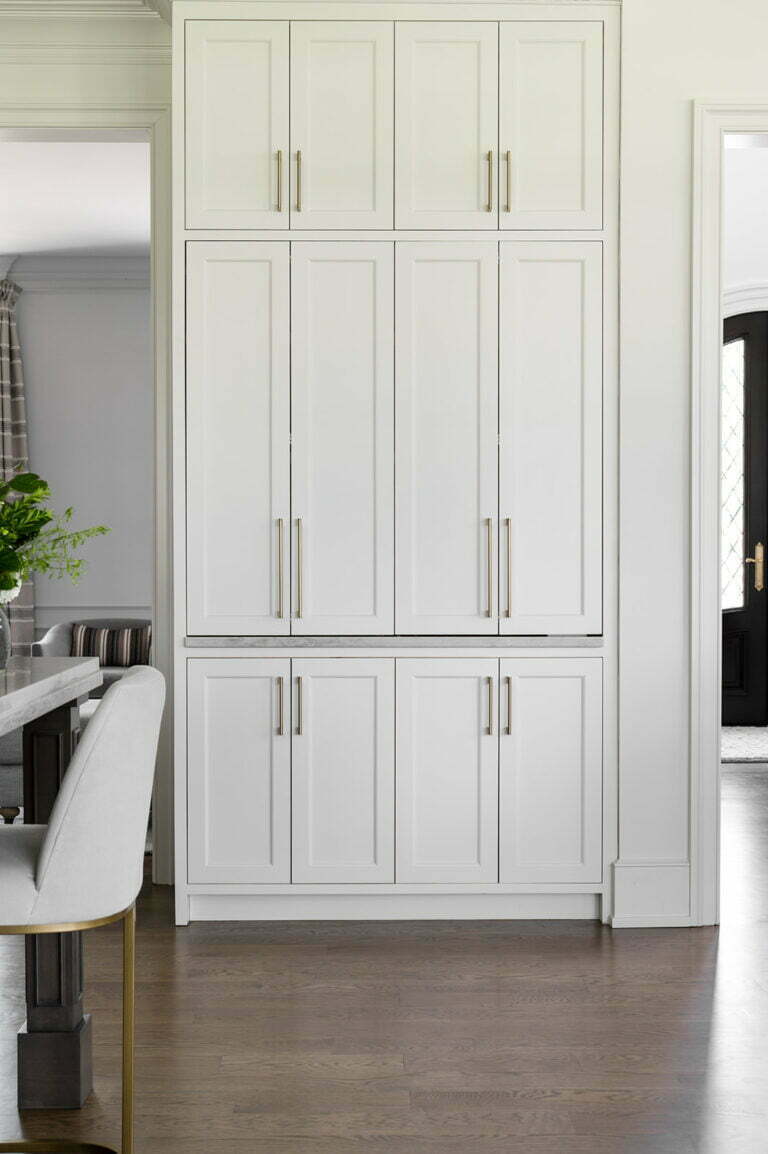 Slab Cabinet Doors
Starting off with a simple yet effective kitchen cabinetry option: slab cabinets. The basic characteristics of slab cabinets is that they have a smooth and flat cabinet face with no detailing or beveling. Slab cabinets give off a more modern vibe and allow the homeowner to add laminates with different patterns or textures. Slab cabinets are a blank (and flat) canvas for your creativity!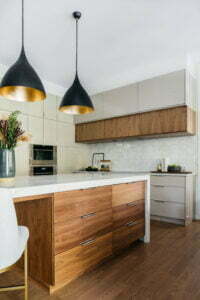 Shaker Cabinet Doors
Shaker cabinets have a raised panel around the border of the cabinet door with a recess panel in the center. These are the most popular and common style of kitchen cabinets and offer a timeless and classic look that fits with a variety of aesthetics. Now that you're familiar with this cabinet style, you'll start seeing it everywhere!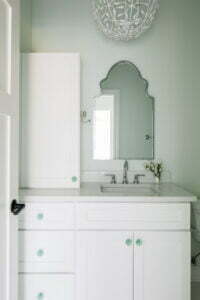 5-Piece Cabinet Doors
5-piece cabinet doors offer a more intricate design where the edges of the drawer front slope down toward the outside of the cabinet.  These cabinets add greater detail and design to the space and are definitely eye-catching. The greater the detail, the higher the price, so these cabinets tend to be slightly more expensive than other available options.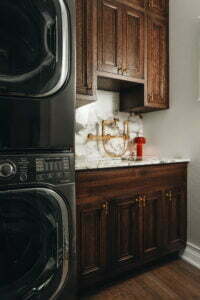 Glass Insert Cabinet Doors
Perfect for displaying your favorite dishes or china, glass insert cabinet doors have a glass panel in the middle bordered with a cabinet door frame. Glass insert cabinet doors can be sprinkled in as complementary cabinets in your kitchen and also allow for creativity in choosing the type and style of glass you want in the door.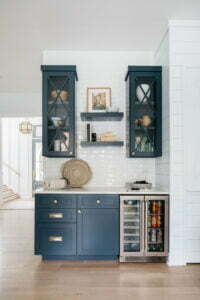 No matter what cabinet style you choose, there are an infinite number of ways to customize your kitchen and make it feel like home. Understanding the options available is a key component in making sure you end up with a space you love. Now that you are a cabinet expert, which cabinet style would you choose for your kitchen?
Since cabinets are kind of our thing at Trim Tech, we have experience with every style under the sun and our artisans are trained to create exactly what you want. If you have any questions about kitchen cabinet styles or want to talk through your vision with a designer, submit an inquiry through the "Contact" page on our website. We can't wait to work with you!