What's this? A cabinetry guide to creating the home you dream of? There are endless decisions to make when building, remodeling, or renovating your home. One of the most important decisions is choosing cabinetry that fits your style, has ample storage, fits your style, makes life easier, and did we mention fits your style? Custom cabinetry ensures that you don't have to compromise your vision and you get exactly what you want! Follow our Cabinetry guide to learn more. 
Stock Cabinets & Semi-Custom Cabinets
Stock Cabinets – Stock cabinets, also known as "pre-fab", are ready-to-install cabinets that come in set colors, styles, and dimensions. This means that you'll have the exact same cabinetry as Bob and Susan that moved in next door and who wants that?! Stock cabinets don't allow for any creativity or personalization and are generally lower in quality.
Semi-Custom Cabinets – Semi-custom cabinets have more options than stock cabinets, but far less options than custom cabinets. Semi-custom cabinets start with a premade cabinet and add on custom elements, but often rack up the same price as fully custom cabinets.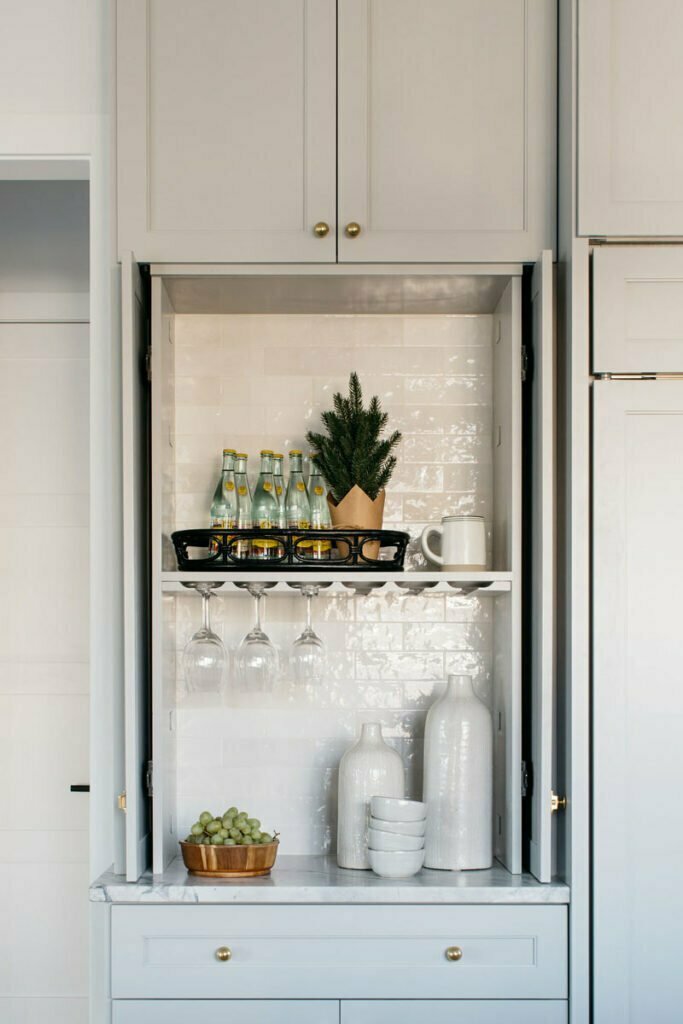 Why Choose Custom Cabinetry? 
Custom cabinetry starts with a blank slate. You can create your dream cabinetry without worrying about working around oddly shaped walls and nooks since each cabinet is made to fit your exact space. Choosing custom cabinetry is the most flexible and personalized approach and allows clients to optimize their storage space. You can hand pick every detail with a designer including cabinet materials, color, stain, wood, cut, etc. and be there every step of the way. Since everything is completely custom, the lead time tends to be longer to account for proper planning, design, and collaboration. Custom cabinetry is luxury, but it is achievable! Semi-custom cabinets and custom cabinets are very comparable in price, but custom cabinetry means you get exactly what you want with no limitations.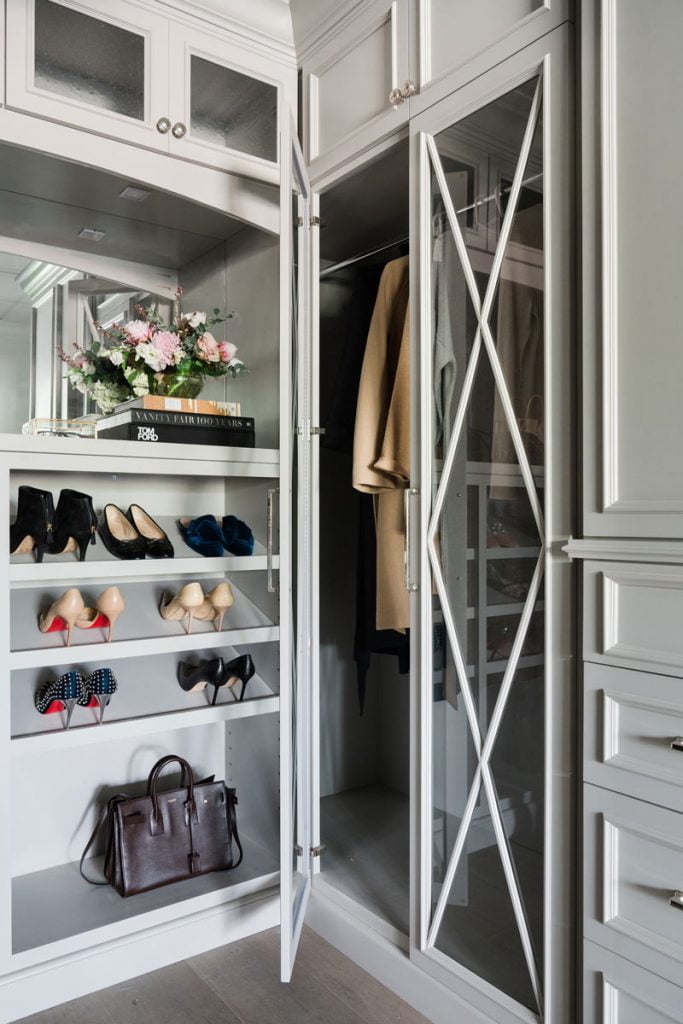 Who We Are 
If you decide to choose custom cabinetry, Trim Tech Designs is here for you. Our designers collaborate with you on every detail, from start to finish, to give you the home you've always wanted. From your first inquiry to the final installation, our expert team is committed to providing you with the highest quality custom cabinetry that meets your every need. At Trim Tech Designs nothing is mass produced. Our expert artisans hand craft every detail from beginning to end and make sure the final product is flawless. We can't wait to work with you! Get in touch with us today.