August is here, which can only mean one thing – it's time to prepare for school!  
No matter the size of your family, one of the biggest challenges is staying organized amidst the chaos of a new school year. It is said that an organized home frees up your mind and your life creating more time to relax with family and friends. One of the best ways to streamline your home is by utilizing built-in storage solutions to enhance your main entry point or drop zone. 
Back to school season reminds us exactly why the mudroom is called a "mud" room! Whether you're taking off shoes, dropping off bags, or storing miscellaneous stuff, the mudroom is one of the busiest (and often least organized) parts of a home. To help eliminate stress and stay organized, let's look at some custom mudroom layouts and components you can add to your home!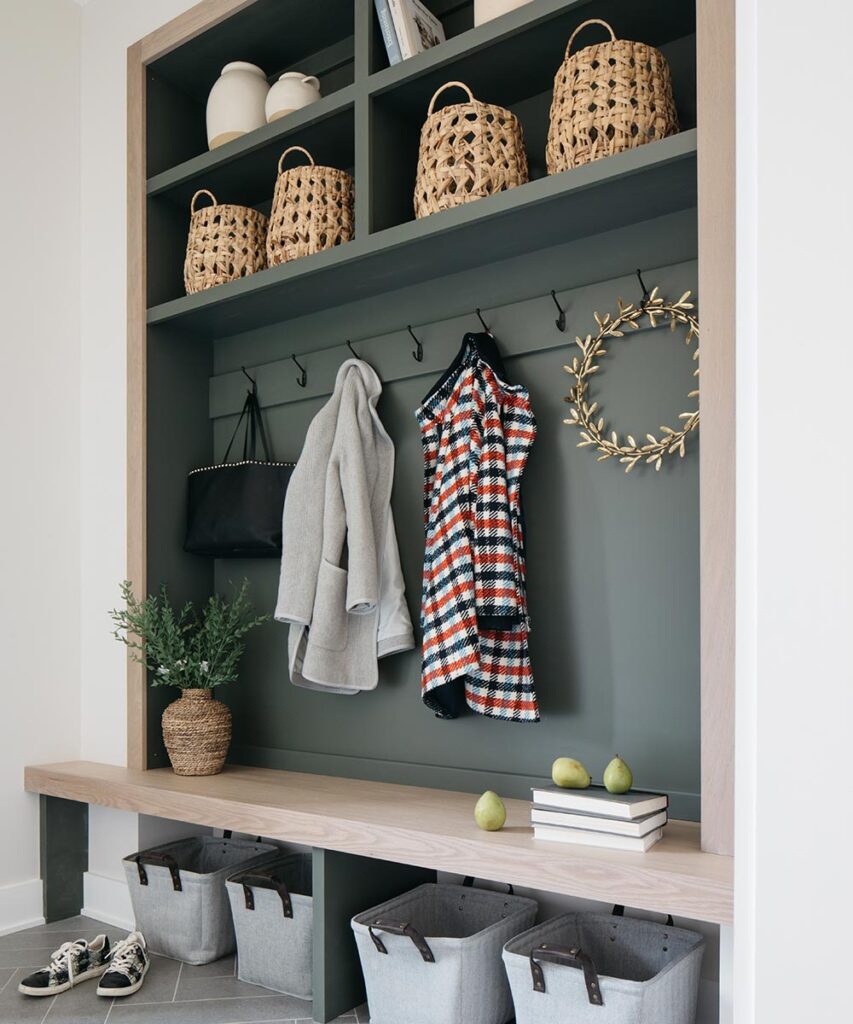 Mudroom Storage Components 
Shelving – Ample storage is a key component in mudroom design. File away or display your items however you want. For homes with kiddos, cubbies are a great way for each kid to stay organized and to have designated space. 
Hooks – Gone are the days of lost keys, wallets, and coats! Keep all of your most used items hung up in one space to grab when you're running out the door.  
Bench – Not only is the mudroom bench a great place to store larger items, it's also the perfect spot to put on your shoes before leaving home. 
Design your home to fit your needs and make life easier during the busy seasons. If you're looking to remodel your home or add to a new build, the Trim Tech Designs team is here to help you start the process!
Contact us today to submit an inquiry to our designers today.